Hello! My name is Erica and I'm a proofreader. My goal is to help you produce flawless court transcripts.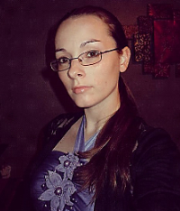 I understand how critical proofreading is to the success of a court reporter. I always remember too, that attorneys and judges read these transcripts and make significant, sometimes life-altering, decisions based on their content. Transcripts ridden with errors are difficult to read, threaten trust in the legal system, and seriously undermine your hard work and credibility.
I truly believe that what you do as a court reporter is amazing, and I want to help you succeed. If you're a court reporter in need of a professional proofreader, don't hesitate to contact me so we can get started ASAP!